Are you thinking about having a full pack on your move? A good rule of thumb would be $250.00 per every 1000 pounds. Look at our chart to calculate a ballpark weight.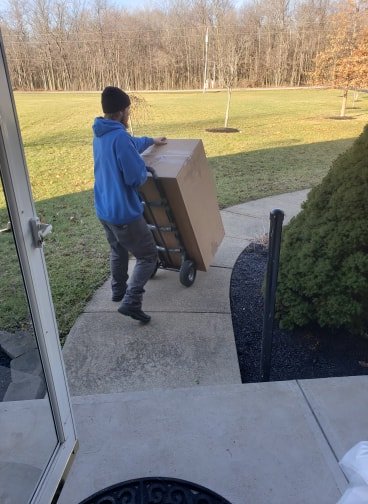 Example: (3 Bedroom House, 8000 to 14000 lbs average would cost an average of $2000- $3500 for full packing services).
Average Weight
Studio Apartment 500-1500 lbs
1 Bedroom Apartment/Condo 1000-2500 lbs
2 Bedroom Apartment/Condo 3500-6000 lbs
3 Bedroom Apartment/Condo 5000-9000 lbs
2 Bedroom House 6000-9000 lbs
3 Bedroom House 8000-14000 lbs
4 Bedroom House 12000-20000 lbs
5 Bedroom House 18000-25000+ lbs
If you are doing some packing yourself, you can save an average of $200-250.00 for every 10 boxes you pack yourself.
Partial packing is calculated by number of boxes packed with the average price per box between $20.00-$25.00 per box. This price includes packing labor, boxes, and incidental materials such as paper, tape, tissue or bubble wrap.
Give us a call today to schedule a virtual estimate!

+ 800-472-5706