Moving Within Ohio?
We can help with that!
A local moving company that you can actually trust
Every move is different. At Dearman, we have the expertise and flexibility to make sure your move is tailored perfectly to your needs.
Moving Protection
Learn more about our Full-Value Protection included upfront in every estimate. We also have additional protection plans available.
Personalized Moving Quotes
Before we do anything, you can get a quote from one of our moving experts. We'll do an in-home survey, create a budget, and move forward with a custom plan that fits your needs.
Of course, we'll handle the basics – loading and unloading and moving heavy furniture. But we also offer full-service packing and unpacking so you hardly have to lift a finger.
Convenience Services
As mentioned above, we're not just here to move you, we're here to help you with whatever you need! We can arrange cleaning services, debris pickup, home-theater/electronics set-up, and more.
Off-Site Storage
We have a heated, secure, 45,000 square foot class A warehouse in a great location in central Ohio. Needless to say, we have plenty of secure storage options for you before, during, and even after your move.
Personalized Move Planner
Stay organized and on task with your personalized MyUnited site – an interactive move planner that helps you manage the entire moving process.
Why Choose Dearman Moving & Storage?
As an agent of United Van Lines, America's number one mover, we've earned a reputation of taking pride in our work and truly caring for our customers.
Unlike other moving companies, we don't just move you from point A to point B. We stand out by meeting your needs at every step in the moving process, and we know as well as anyone, it can be a very long, stressful process. We're here to make it easier for you.
Move Across The Street
Distance is only one factor to consider when moving.  No matter the distance, the  Dearman Moving team is your local moving company. Let our team handle your local move and make the process even easier than before. 
Move Across The City
Relocation can be exciting, and if not organized, stressful. Our in-home estimate team will answer all of your questions and provide you with an instant quote. Our team takes the headaches away from moving and makes moving an exciting time for your family. 
Move To A New City
Trust our team to move your family's belongings to your new home. Dearman Moving has moved hundreds of families over 50 years of being in business and is known for quality services and friendly staff. 
Our promise to you is to always:
Be Positive
Every Conversations Begins With A Smile
Be Helpful
We Help You Find The Moving Services and Moving Company That Best Fits You, Even if that's not us. 
Listen
We listen to the things that are important to you. Your move is built around you, not around us.
Be On Time
If We're Late, Thats Not Professional & You Will Get 25% off that days work. 
Be Honest
Honesty is Always The Best Policy.  If we make a mistake we own up to it.  We make it right.  
Protect You
 We promise to protect you, your information, your family, your belongings, and your property during your move.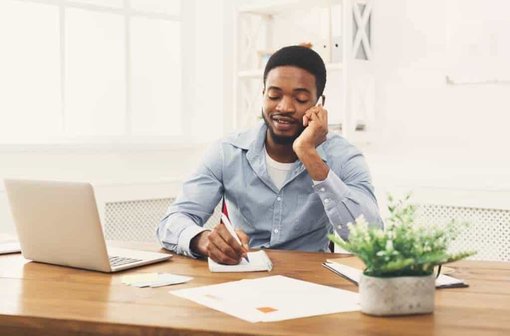 Interested in having a virtual estimate? We can do that for you! We want to provide you with the service that best fits your needs and wants. Technology surrounds us today, and with this comes many ways to connect with others. At Dearman, we can virtually...
read more

The Dearman 5 Star Guarantee
What good is talking about great service if you don't back it up?  Our guarantees show you that not only do we talk about great service, but we want to prove that we value you as a customer. Get the confidence of moving with the Dearman 5 star guarantee. On time every time, safety first, priority scheduling, full replacement valuation, guaranteed price.
Ask if your move qualifies for our 5 Star Guaranteed Service
Questions about the moving process?
Learn more about the moving process, what to expect and what makes Dearman Moving & Storage the professional mover the right choice for your family.
How much does it cost to move?
Obvious factors such as how far away you are moving and how much you need to move can determine your price. Another factor in determining your moving estimate is something called valuation.
Valuation is the coverage you have on your shipment when you move. Every move is covered at 60 cents per pound. Dearman recommends Full Replacement, an optional add on service we are proud to offer in case of an accident.