To really understand the Dearman Moving difference, you need to first understand how we view our job and our responsibility to our clients. That begins with the fundamentally unique way in which we view possessions; as stories.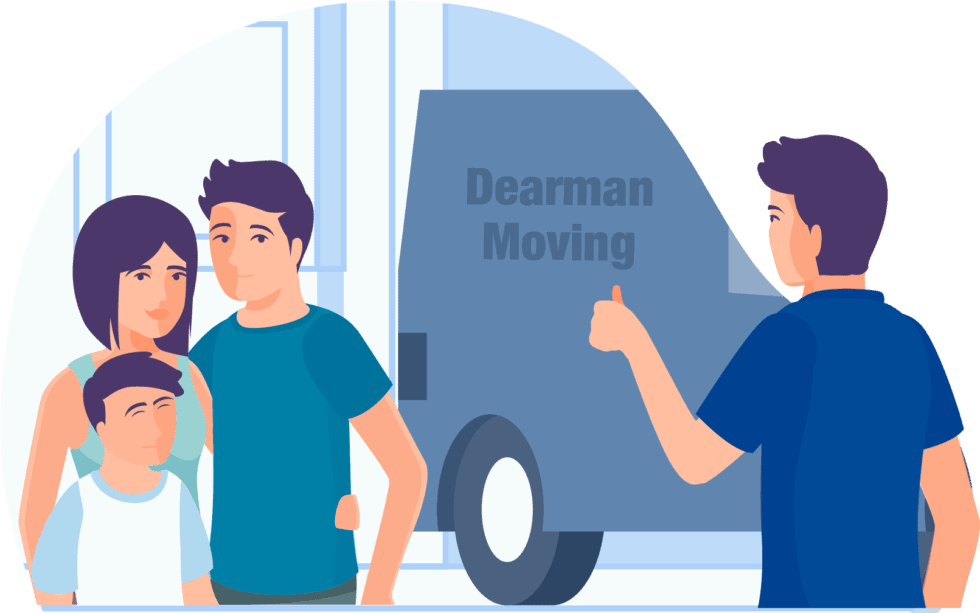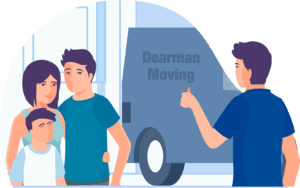 While possessions aren't everything, they represent your life story and are often a reflection of you, your family, and your experiences. The objects we own remind us of the people in our lives who we cherish and the events that have defined our growth as people.
Whether it's a rocking chair you rocked your children to sleep in, tools you used with your father, or heirlooms passed down from previous generations, your possessions are more than just things; they are history.
You can't attach a dollar amount to that kind of sentimentality, which means our responsibility as your mover requires us to safely transport items that are, for all intents and purposes, priceless.
Knowing we approach every move with that perspective, we hope you'll feel a little more comfortable when entrusting your possessions to our caring, gentle hands.
Treating Our Clients Like Family
Customer service means different things to different people. Some moving companies book a time and a date, show up approximately when they're supposed to, then dispassionately fling your furniture and belongings into a truck before unceremoniously dropping them off at your new destination. For these types of movers, ensuring the safety of your possessions, the home you're leaving and the home you're moving into often aren't the highest priority; at least it's not as important to them as getting your job finished as quickly as possible.
We prefer quality when it comes to our customer service and overall client experience. That's why you can rest assured Dearman Moving's professionals will listen to your needs, take all the time and care necessary to ensure a safe move, and strive to ensure you're entirely satisfied with your overall moving experience
Other Service Offerings
We're dedicated to offering flexible services designed to meet the moving needs of a variety of customers. If you're looking for assistance with packing or crating, we can help. Just need some packing materials? We can help with that too. In fact, we offer an array of DIY moving options to help people who just need to rent a truck, rent some equipment or purchase a few hours of loading or unloading time from our professional movers.
We also offer comprehensive storage options. More and more people seem to need a safe, secure transitional location in which to store their belongings between residences. Our temporary short and long-term storage options are perfect for meeting these needs, as well as longer term storage needs.
Boat and RV storage services are also available in our secure lot and warehousing facility, so you can keep your recreational vehicles safely stored for when you really want to use it and free up space at your home.
Additionally, we also offer portable storage containers, which provide the ultimate in convenience for a variety of potential situations. For example, say you're remodeling your kitchen or replacing your home's flooring. You'll need a secure place to move your belongings temporarily, and you may not have room in your garage. Just rent a portable storage unit, which we'll come and drop off. Load it up and keep it as long as you need it. Once you move your belongings back in to your home, we'll pick up the portable storage container.
Or consider a portable storage container for semi-DIY moving. Instead of having everything ready to go on the day of the move you could order one of our portable storage containers. Then you can pack at your leisure, after which our movers will come by, pick it up and move it to your new location. Then you can unload it, again at your own leisure, before we come and pick it up from your new home.
The possible applications for our portable storage containers are virtually endless, and we go above and beyond to ensure the rental process is as easy and convenient as possible.
Make Your Move with Dearman Moving
If you would like to schedule an estimate with Dearman Moving, we encourage you to contact us for a free quote, or call us at (419) 524-3456 with any of your questions!
Give us a call today to schedule a virtual estimate!
+ 800-472-5706