Moving Companies Westerville, OH 43081
Why Choose Dearman Moving and Storage While Shortlisting Furniture Moving Companies In Westerville, OH?
Do you need furniture movers for your next home move? When relocating from one location to another, you want to be sure that your furniture is handled with care. Some of your goods may have been around for years or decades, or you may have sophisticated furniture that needs extra care to relocate to your new home safely without damaging it.
Whatever the situation is, one call to Dearman Moving and Storage will solve all your furniture moving concerns in Franklin County. We have a trained and experienced team of furniture movers in Westerville, OH, to ensure that all of your items arrive safely.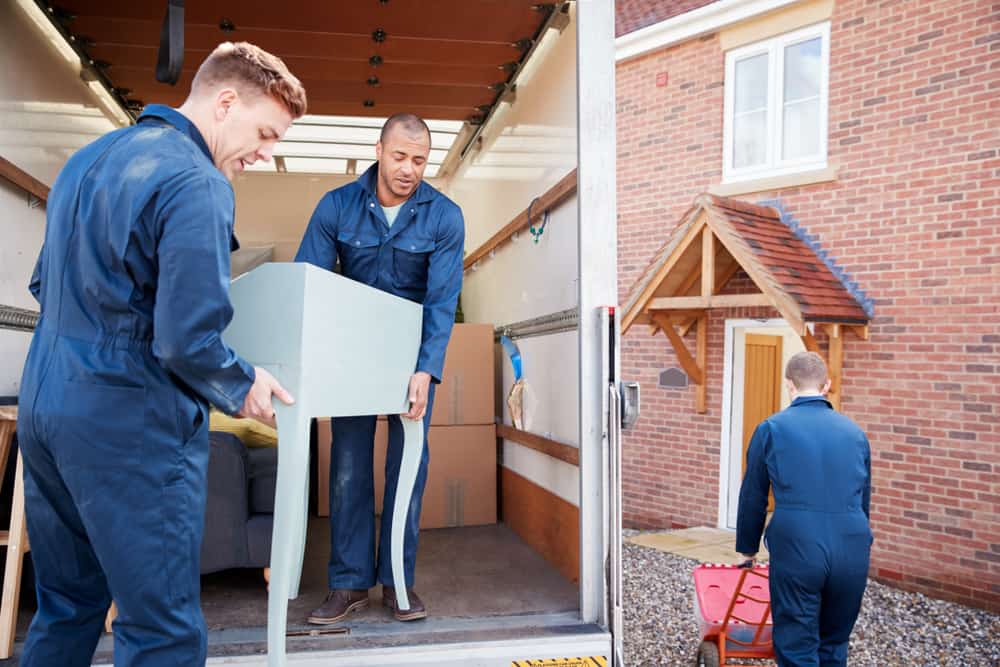 We want you to be at ease with our local moving services. We employ the most advanced equipment to transport your stuff from point A to point B. Dearman Moving and Storage works with one purpose: To provide the most satisfactory moving services for our consumers.
Whether it's furniture assembly or premium storage solutions, there is one thing you can depend on - The high-quality moving service experience we will deliver for your upcoming transfer. We are a reputable & reliable choice for moving services in Westerville, OH, with hundreds of delighted clients.
Whether you need office relocation for your business or residential moving in Franklin County, our furniture movers will take care of your belongings. By combining our superior abilities and expertise, we will ensure that every aspect of the local moving procedure runs as smoothly as possible.
Our Furniture Movers Use Painless Moving Procedures
We've been around for a long time & have encountered every possible impediment. Tight corners, narrow passageways, and heavy furnishings are handled accurately and elegantly.
Are you making the transition from an apartment to a house? Don't worry about leaving marks on your couch while upgrading to a three-bedroom house from a two-bedroom house. We'll ensure your furniture gets relocated safely in your new home.
Our advanced local moving techniques enable us to move your furniture from point A to point B. You can be confident that we will find our way, even though this means moving large pieces of furniture through narrow passages.
To assist you better, we secure your furniture and make the procedure less stressful in Franklin County. We will provide everything you need, from strong moving straps to furniture covers and padding. We guarantee that your belongings will arrive in perfect shape.
Furthermore, our fleet of local moving vehicles is big enough to accommodate any transfer. You can trust our team of furniture movers at Dearman Moving and Storage in Westerville, OH to transport as many pieces as you need.
Dearman Moving and Storage is continually investing in equipment modernization. We're trying to deliver a quality experience with our furniture mover team. Our objective is to make the furniture moving procedure as simple as possible with our cutting-edge technologies.
Furniture Movers At Dearman Moving and Storage Will Handle Your Relocation Safely & Securely!
Injuries on days are common while moving furniture. If you wish to stay secure throughout your move, contact Dearman Moving and Storage. We will keep you and your family safe by doing all the heavy lifting, loading, and unloading. The safety of your furniture is important to us, but it is your safety that is most important!
Stress is your number one adversary! There aren't many events in life that are as stressful as relocation. There can be a lot of stress caused due to relocation-related responsibilities. However, it will no longer be your worry once you contact our furniture moving crew.
We look after your emotional health as well as physical wellness at Dearman Moving and Storage. Our furniture movers can handle any transfer request without your help!
Your sole responsibility will be to point out all the furniture that must be packed and transported. You will be entirely stress-free during your local move since you don't have to worry about our movers.
Get Furniture Relocation Services At Affordable Prices In Westerville, OH!
Our furniture movers team in OH will supervise the complete relocation procedure. All you have to do is sit back and relax. We take care of everything, from ensuring every item is packaged safely to transportation after furniture disassembling.
Our team does not simply drive the moving truck that transports your belongings from one location to another. We will handle the entire process to ensure a smooth relocation in which you will not have to worry about furniture packing in Franklin County. As a top-rated moving company in Westerville, OH, we resolve all our customer's stress.
Worrying about your finances is undoubtedly the most stressful aspect of the relocation. This will not be an issue with us! Our furniture moving team offers affordable, high-quality moving services—the ideal combination for your upcoming relocation.
Our Professional Packers Employs The Best Packaging Techniques
Typically, furniture at home or business has the maximum chance of getting damaged during transportation. To avoid this, our moving company in OH uses the best packing methods to keep your items from slipping, sliding, or settling into the wrong spot.
Our movers at Dearman Moving and Storage are always careful to treat your furniture right. We not only load the items carefully onto our trucks, but we will also safeguard your goods in Westerville, OH with padding, cushions, and other barriers to guarantee that nothing breaks during transportation.
Give Us A Call When You Need Reliable Furniture Movers
With Dearman Moving and Storage by your side, you don't have to spend your days worrying about the safety and security of your belongings. Our expert furniture movers in OH won't leave anything to chance!
Our moving company will supervise the whole procedure and be speedy and efficient throughout your move. Call Dearman Moving and Storage on 800-472-5706 today if you want stress-free moving services.
---
Useful links for Westerville, OH
Map of Westerville, OH
---
Here are some moving-related links: