Moving Companies Hilliard, OH 43026
Hire Professional Moving Companies To Handle Your Move With Care In Hilliard, OH!
Dearman Moving and Storage is a well-known, top-rated moving company in Hilliard, OH. Our objective is to give top-notch services to our clients and families by offering comprehensive moving services in the Franklin County region.
Dearman Moving and Storage in Hilliard, OH aspires to be among the resident's most preferred local moving companies.
Our customer testimonials & 5-Star ratings on Yelp, Google, and Facebook express their trust in us eloquently. We're both happy and honored by all the positive comments we've garnered as one of the top-rated local moving companies in Ohio.
At Dearman Moving and Storage, our staff mission is to surpass your expectations in all our moving services. Please do not hesitate to call our incredible full-service movers!
Dearman Moving and Storage is the most dependable and trustworthy moving company to rely upon to move your belongings wherever you are relocating to.
Whether you need professional movers in Hilliard, OH to move you across the town, across another region in Ohio, or across another area in the country,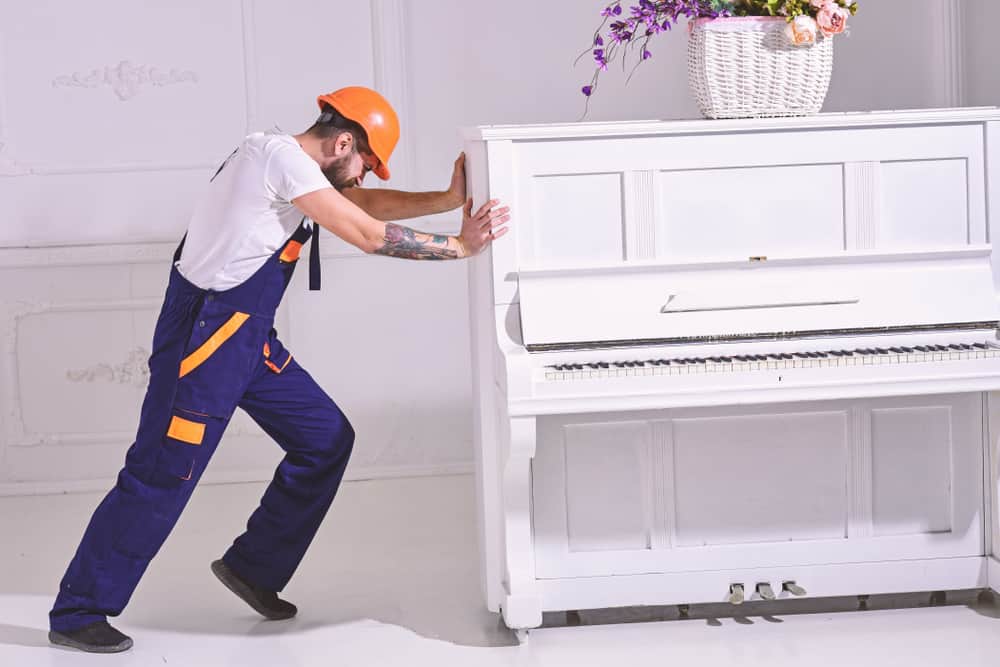 Reasons To Choose Dearman Moving and Storage While Relocating In Hilliard, OH
Moving to a new home may be an exciting new adventure, but it can also be stressful and upsetting. How can you pack all your items and complete the relocation of a place full of memories and personal possessions without losing your mind?
Don't worry! Our residential moving company, Dearman Moving and Storage, is here to assist you! With our professionalism and care, we are the most trusted local residential moving business in Hilliard, OH, for packing and moving services around the area and throughout the country.
The reasons why we are known as the most trusted moving company in Hilliard, OH are listed below.
1) Guaranteed Pricing
As an industry leader, we provide guaranteed pricing with no hidden costs depending on what you're moving and the distance you're going. We maintain a quotation accuracy of more than 99% from the time we provide an estimate to actual billing.
2) Movers With Professional Training
Our weekly training sessions guarantee that movers at Dearman Moving and Storageunderstand everything about the moving help process. Our movers provide top-of-the-line facilities, on-site consultation services, and extensive training.
3) Innovative Technology
Dearman Moving and Storage is the first local moving company to employ cutting-edge technology to provide exceptional moving services to every resident in Hilliard, OH.
You can stay connected during your move, take a picture of your belongings, find your truck, and assess your movers using our GPS tracking service.
4) On-Time Pickup, Delivery, & Drop-Off Of The Goods
We have a meticulous planning procedure and an unrivaled dedication to on-time delivery. We provide guaranteed delivery dates for long-distance transfers to ensure your move is handled safely and effectively in Franklin County.
5) Local Expertise
As expert movers with years of experience in Hilliard, OH, we are familiar with the city's parking restrictions, traffic patterns, and building requirements, enabling us to provide excellent service every time.
6) Professional Packaging Services
Our unique approach & skills in packing items ensure that your valuables are transported safely & securely during your relocation. We consider each item unique, and we have a distinct technique for packing and wrapping each item to ensure that all of your items are treated with care.
7) Inventory Management
We use outstanding digital barcode technology to record your inventory to guarantee that the goods stay in the same condition during the relocation time.
8) High-Quality Packing Materials
As a premium moving company, we utilize high-quality wraps & materials to safeguard your furniture. We use double-layered boxes to give additional protection and avoid potential damage to your valuables.
9) In-House Carpentry
We create wood boxes to secure and transport your costly and delicate goods, such as fine arts, antiques, and chandeliers.
10) 24/7 Customer Service
As a reliable and authentic local moving business, our customer care service team remains in touch with you throughout the moving process to offer timely updates and answer any last-minute issues.
Specialized Services Provided By Moving Companies
Dearman Moving and Storage understands that relocation entails more than just transporting your stuff. We are amongst the safest & most efficient moving companies in Hilliard, OH.
We provide exceptional services that improve our customer's moving experiences. Here are a few benefits that we've delivered throughout the years tailored to all of your moving needs:
1) Residential Moving
Our primary objective is to make your move as stress-free as possible. We often manage local and long-distance transfers, providing significant value to our clients.
Our residential movers in OH have incredible problem-solving abilities, years of expertise, and the ability to handle local moving projects of all sizes and complexities.
2) Commercial Moving
Any form of relocation is complex, but commercial moving is challenging. With our unique local moving services, we take the worry out of your move. Our commercial movers in Hilliard, OH, are highly skilled and experienced in managing essential workplace equipment and delicate items.
We can handle corporate relocations & commercial moving demands of any commercial property, from tiny retail stores to major hotels. We strive for minimum workplace disruption and make it our job to get you back up and running on your new site as soon as possible.
3) In-House Moving Services
Dearman Moving and Storage, a full-service moving help business, provides long-distance or local moves. We also offer award-winning in-home relocation services to residents and companies in Franklin County.
Whether you are remodeling your home, re-arranging your furniture in an open house, or need assistance transporting furniture from one room to another, our expert movers can assist! Our moving company in OH has helped many homeowners and business owners in Franklin County with their in-home relocation requirements.
4) Packaging Services
Packaging is one of the most time-consuming and tiresome aspects of relocation. Everyone has several rooms full of stuff, including furniture, appliances, clothes, books, gadgets, and other items. Tossing stuff into boxes can only make the moving process more unpleasant, which is why organization and good labeling are essential.
We are delighted to provide safe, expert packing services for homeowners, apartment dwellers, and even business property owners in Hilliard, OH.
Our professional workers are eager to work, whether you only need to pack goods or want us to handle everything from start to finish. We provide customized packing services that are safe, affordable, and stress-free!
Get Your Free Quotes Today From Dearman Moving and Storage!
As part of our dedication to your happiness with our moving help services, we track the movement of your goods for a better customer experience. All of our clients are delighted with our moving services in Franklin County.
Our movers have the resources and abilities to assist individuals with residential moving and companies with commercial moving needs. Are you ready to make your next move?
Call Dearman Moving and Storage on 800-472-5706 for a free, no-obligation relocation quote. We are available 24/7 because our cordial and experienced movers in OH are ready to assist you in relocating your possessions securely and effectively.
---
Useful links for Hilliard, OH
Map of Hilliard, OH
---
Here are some moving-related links: