Moving Companies Dublin, OH 43016
Services Provided By Top-Rated Moving Companies Like Dearman Moving and Storage In Dublin, OH
Relocation might be difficult if you do it alone. This is where we can help! You can rely on Dearman Moving and Storage in Dublin, OH to handle your relocation stress. We have a high referral rate from clients who refer us to their friends and family.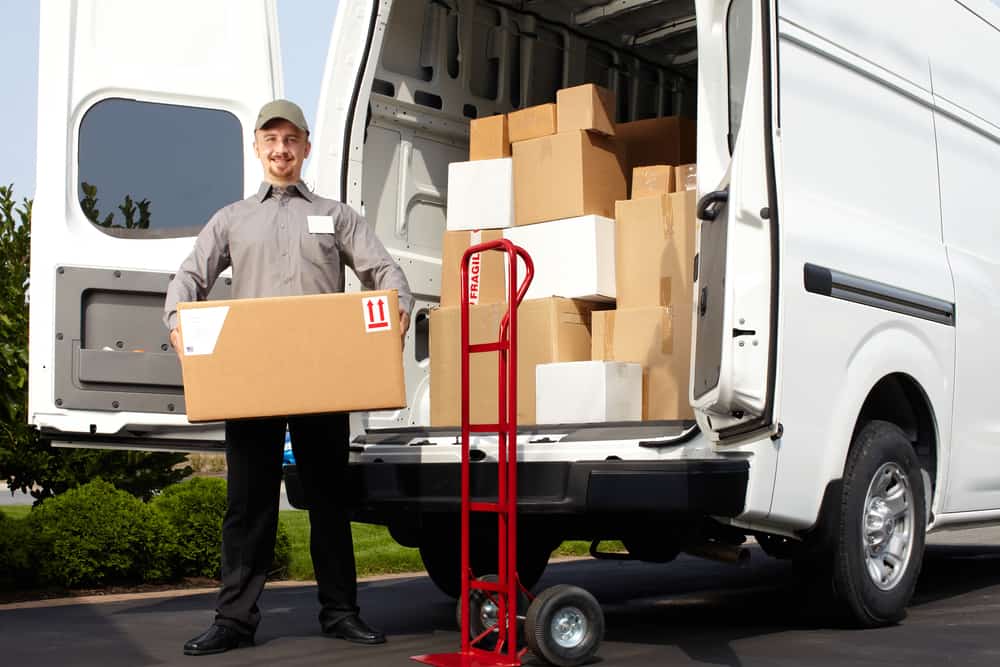 We provide a comprehensive range of moving services to meet all your demands with an unrivaled degree of care and expertise in the local moving business. We've seen it all in areas in Franklin County throughout the year. We're ready and waiting to make your upcoming moving day a pleasant experience.
Moving Across Location Is Easy With Dearman Moving and Storage In Dublin, OH!
When choosing local moving companies, you must verify that they arrive at your location with all the necessary equipment to do the task correctly.
Our movers often reside in the towns where they operate, so the knowledge about the region benefits us when we relocate you. We have expertise with relocations for homes, flats, condominiums, townhouses, and high-rises.
Our movers at Dearman Moving and Storage wrap up your valuables for maximum protection. Throughout the transfer process, we use fully-equipped moving vehicles. We employ hardwood floor runners, banisters, rail coverings, door jambs, carpet shields, and mattress bags to prevent possible damage while objects are being moved around.
Our highly trained crew in Dublin, OH, are background checked and drug tested, giving you peace of mind that your belongings will be secure during the whole moving procedure. Furthermore, all the team members are highly trained experts dedicated to providing you with the most incredible and satisfying experience possible.
Are you concerned about the cost of relocation? Allow our customer service professionals to guide you with the choices to lower your expenses while still receiving the same experience in residential moving service.
We Can Handle Any Size Of Local Move!
At Dearman Moving and Storage, we strive to provide a memorable customer experience. After all, it has helped us become one of the most notable movers in Dublin, OH.
Our moving company can help relocate clients from apartments, single-family homes, retirement communities, dormitories, condominiums, and other locations. Our movers are trained to preserve your possessions and your property.
All the furniture is cushioned and stretched-wrapped, guaranteeing your valuables arrive at your new home in the same condition they left your old one. Do you have anxiety about packing your house before residential moving? We also provide packing and unpacking services in Franklin County.
Apart from our standard local moving service, we've worked hard to broaden our service offerings to meet even more demands. These include long-distance moving, garbage disposal, short & long-term storage, furniture re-arrangement, delivery services, and much more. Whatever your requirements are, we have you covered!
Hire Our Moving Services In Dublin, OH!
Dearman Moving and Storage provides both residential and commercial moving services. We can assist you with your local or national relocation to make it as easy & stress-free as possible in Dublin, OH. Explore our services, from full-service moving support to complex commercial relocation services.
1) Residential Moving Services
When the residents in Dublin, OH, and the surrounding regions want house moving services, they can depend on Dearman Moving and Storage to serve them right.
Our residential moving services will provide you with a free estimate based on your requirements. Our moving company in OH is accessible 24/7 & is available on weekends and holidays.
2) Moving Assistance Services
Look no further than us for moving help, whether you need an additional hand or a professional team for your next relocation project. We recognize how important it is to select and work with reliable moving help services.
Therefore, we've developed our moving company with trustworthy workers for clients in the need of moving companies within Franklin County and the neighboring regions.
3) Commercial Relocation Services
If you're responsible for organizing your company's relocation, you'll need to put together the right moving help to ensure everything goes well.
This is where we step in! As a local commercial moving company in Dublin, OH, we provide incredible services at affordable pricing. We'll make commercial moving as smooth as possible, whether you're relocating to a nearby location in Franklin County or across the nation.
Do You Need Special Moves? We Are Ready For Challenge!
Dearman Moving and Storage is a professional residential & commercial moving company that understands relocation inside out. We personalize our services as per the complexity of the relocation project.
Moving companies know what it takes to make any move effective, no matter where you go. We will handle your problem with accuracy and attention, no matter how unusual it may be.
Give us a call if you want to hire moving services in OH! We provide free quotes and will collect all the required information that spans a wide range of parameters to provide you with the most accurate pricing possible.
Several factors influence the cost of your residential or commercial move. This is why it is critical to enter your relocation details completely. Each information logged will affect your final billing. Get started to learn more about how we can collaborate with you!
Explore Our Fast & Worry-Free Long-Distance Moving Options!
Dearman Moving and Storage is one of the most trusted moving companies since the moving help provided by our crew can do more than simply move you down the block or across Franklin County.
We may relocate you to a new city, a different state, or even across the country with our long-distance moving services. We can transport anything with our long-distance moving options.
You'll enjoy perks like GPS monitoring of your goods, unique shipment space (which means you'll never share space with another customer's belongings), guaranteed delivery dates, and professionally trained movers.
Call Dearman Moving and Storage Now For Your Moving Needs!
While our moving company is headquartered in Dublin, OH, we can transport you anywhere you need! Dearman Moving and Storage can let you move a few blocks, a few states, or across the nation. We have years of expertise in local and long-distance relocations. We are committed to providing our clients with our exclusive moving services.
Dearman Moving and Storage offers national and local moving services across the areas in Ohio. We understand how difficult it is to relocate across Franklin County, to a neighboring state, or across the country.
By managing all your moving requirements, Dearman Moving and Storage removes all the stress associated with your move. You won't have to do anything! Call us right now at 800-472-5706 to hire our services.
---
Useful links for Dublin, OH
Map of Dublin, OH
---
Here are some moving-related links: