Moving Companies Blacklick, OH 43004
Hire Dearman Moving and Storage For Your Moving Needs In Blacklick, OH!
Do you plan to purchase or sell a house or relocate to a new place? Residential moving is amongst the most challenging tasks and, at the same time, exhausting! You may avoid all these hassles caused due to relocation by hiring professional moving services from Dearman Moving and Storage in Blacklick, OH.
Our full-service moving help services can assist anyone in removing many of the complex and stressful aspects of local moving projects. Hiring our movers to undertake the job isn't the most affordable choice, but it has a lot of advantages.
Let's go through how mover's services can simplify your life. By the end of this article, you'll better understand what our movers can do for you and how hiring our services will be an ideal choice.
Relocating is easy with Dearman Moving and Storage. Whether you're moving across the nation or simply across state borders, we put our customers first in Blacklick, OH.
Combining cutting-edge technologies with our personalized customer care allows you to deliver moving services that other residential moving firms cannot match. When you choose Dearman Moving and Storage as your residential moving company, you will have a stress-free and memorable local moving experience.
Our professional movers will provide peace of mind throughout your relocation journey in Franklin County. Dearman Moving and Storage is a local moving trustworthy business having an excellent reputation and serving hundreds of locations.
Dearman Moving and Storage Will Help You Relocate Anywhere In Blacklick, OH!
Dearman Moving and Storage can transport you and your valuables wherever it needs to go. We can get you wherever you need to go across Franklin County.
In Blacklick, OH, Dearman Moving and Storage provide local moving solutions suited for mover projects of any complexity. Our moving services are entirely personalized, and our skilled movers guarantee that we care for you at all times.
Learn more about our local moving services offered by Dearman Moving and Storage and how we can make your next move as easy as possible, no matter where life takes you. Our full-service movers will provide the following services:
1) We Provide Packing Materials
Hiring our full-service movers means you don't have to provide packaging supplies. We will provide boxes, bubble wraps, and cushioning. We also offer furniture covers to ensure that all your belongings are secured & protected during the travel.
2) We Pack Your Items
Packing a home is one of the most time-consuming aspects of relocating to the areas in Franklin County. This is why hiring a relocation service is beneficial.
However, if you hire our professionals for moving help, it will be much simpler. We guarantee that your belongings are protected during relocation. You don't have to worry about packaging delicate things carefully to prevent damage. We know how to minimize breakage.
3) We Disassemble Your Items
What services do our movers provide? It's easy to overlook the requirement to disassemble your furniture during the transfer. Before your furniture is taken from your last house and loaded into the truck, our professional movers will resolve this problem.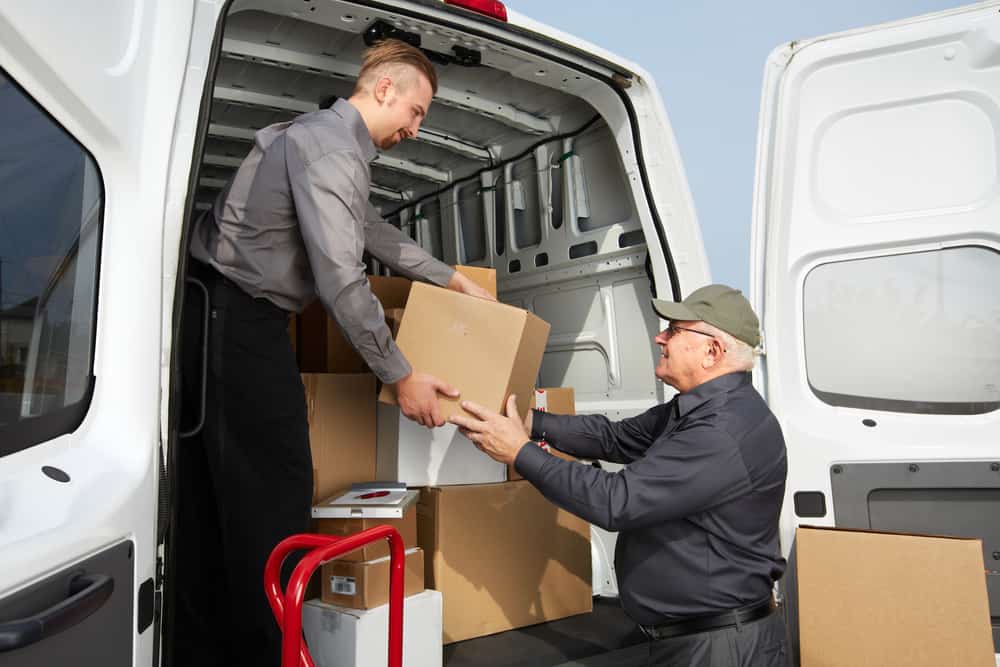 Dismantling your furniture has been the primary concern for families in OH. Our professional movers have the necessary equipment and have performed numerous jobs disassembling furniture.
4) We Load & Unload The Items From The Moving Truck
The loading and unloading from the moving truck will be handled entirely by our movers. Our team will load all your heavy stuff into the moving truck without your assistance.
Our movers offer this service all over locations in Blacklick, OH. We have the expertise and know-how to handle furniture relocation in tight spaces.
5) We Manage The Transportation Of Your Goods
We will transport your belongings to the new location, whether you're on the other side of town or the other side of the country. We will inform you about the estimated arrival time of your belongings at your new residence.
One of the major obstacles you should avoid is traveling through an unfamiliar region with your most valued items. Our movers in OH understand the most effective techniques to transport your belongings from point A to point B.
6) We Take Care Of Unpacking
Our movers will remove all the packaging materials, ensuring they are either reused or properly disposed of. This prevents you from doing additional tasks that you may not have considered.
How Long Will It Take For A Full-Service Move?
You may expect your relocation to take less time by hiring our team of skilled movers in OH than if you do it yourself. While packing your belongings might take a few weeks, professional movers at Dearman Moving and Storage will get it done in a fraction of the time in Franklin County.
For a professional movers team, a typical home may take 2-3 hours to pack. A bigger house may take 4-5 hours to complete. It won't take us long to disassemble your furniture and load it onto your vehicle.
The time required to carry everything to your new house is determined by the distances involved. Expect unpacking to take roughly the same amount of time as packing.
Our movers in OH will provide you with a timeline for your relocation so that you understand how long these activities will take in Blacklick, OH.
Call Us Now To Start Your Moving Journey With Us
A nationwide relocation may seem scary to many individuals, but local moving should be a pleasurable experience with an appropriate moving company. Choosing a reputable moving company is critical to the local moving process.
Our expert movers from Dearman Moving and Storage remove the stress of relocation across the areas in Blacklick, OH. We provide you with the peace of mind that your belongings are in safe hands. Contact us right now on 800-472-5706 for a stress-free move.
---
Useful links for Blacklick, OH
Map of Blacklick, OH
---
Here are some moving-related links: