Movers Canal Winchester, OH 43110
Movers To Rely Upon For Your Next Residential Or Commercial Needs In Canal Winchester, OH
Do you want to relocate to a new house or office in Canal Winchester, OH? Dearman Moving and Storage can assist you if you move to a new location across the Franklin County. Our residential movers have extensive experience facilitating all types of moves, ensuring that your moving experience is as easy and stress-free as possible.
At Dearman Moving and Storage, we understand that moving is complicated, even if you only go a short distance. Dearman Moving and Storage offers a stress-free commercial and residential moving experience. We are among the most-accredited and experienced local moving companies that will pack and move your belongings safely and reliably anywhere in OH.
Providing excellent customer service is one of our top priorities & we will work at your discretion. Our customer's requirements decide which services will best meet their specific moving and storage demands. Our professional local furniture movers in OH are prepared to take on any moving project.
Call us today on 800-472-5706 to set up your free consultation. You can get a free estimate for your next move. Let us show our professionalism and expertise as to why Dearman Moving and Storage is an ideal choice for your home or office move in Canal Winchester, OH.
Why Choose Dearman Moving and Storage To Move Your Home Or Office In Canal Winchester, OH?
There's a lot at stake when hiring the company to relocate your home or business in OH. You need to be concerned about more than just furniture damage. You need to avoid downtime for resuming operations as quickly and efficiently as possible.
Your primary concern should be minimizing disruptions and returning to work as soon as possible. This is the actual cost one has to pay during relocation. Dearman Moving and Storage in Canal Winchester has grown by prioritizing our customer needs. There are numerous reasons why you should hire a local moving company in Canal Winchester, OH:
1) Saves Money
Hiring our services for local moving help is often less expensive. When you compare the costs of handling the move yourself versus hiring a mover, you will notice that hiring a mover service like ours is less expensive. Our professionals will reduce your moving costs - Both financially and mentally.
2) Safe & Efficient Procedures
Hiring our moving company will ensure the safety of your furniture, appliances, decorative items, and so on. For packing, we use appropriate cushioning and soft wrapping material. We pack it such that it takes up as little space as possible. More importantly, our moving help team carefully packs and transports your delicate items.
3) Outstanding Customer Experience
When you hire our moving company, you can be confident that you will receive the most outstanding service possible. We understand that our reputation is on the line, so we ensure that you are satisfied with our service. We will complete the job correctly the first time.
Overview Of Our Moving Services
Moving does not have to be stressful; our professional movers will provide you with the relaxation and peace of mind you deserve. Dearman Moving and Storage has extensive experience in both residential and commercial moving projects in Canal Winchester, OH. We provide various moving services such as :
1) Local Moving Service
We are among the prominent local moving companies you can rely on whether you're moving down the street or across the town. We provide competitive pricing for both residential and commercial moves.
Whether you want a full-service local move or prefer to do your packing, you can rely on our team of expert furniture movers to ensure that all your belongings arrive at your new location safely and on time.
2) Long Distance Moving Service
Choosing the right long-distance moving company in OH is one of the most crucial decisions one can make. Our residential moving specialists have the knowledge and experience to pack and transport your belongings anywhere in Franklin County. We know the roads and neighborhoods well enough to optimize your long-distance move logistically.
3) Residential Moving Service
Look no further if you're looking for a trustworthy residential and commercial moving company in Canal Winchester, OH! Our moving specialists will handle and protect your personal belongings with care as if they were our own.
4) Commercial Moving Service
Organization is critical in commercial moving projects. We've an efficient moving process for corporate and local businesses, covering everything from policy management to furniture installation.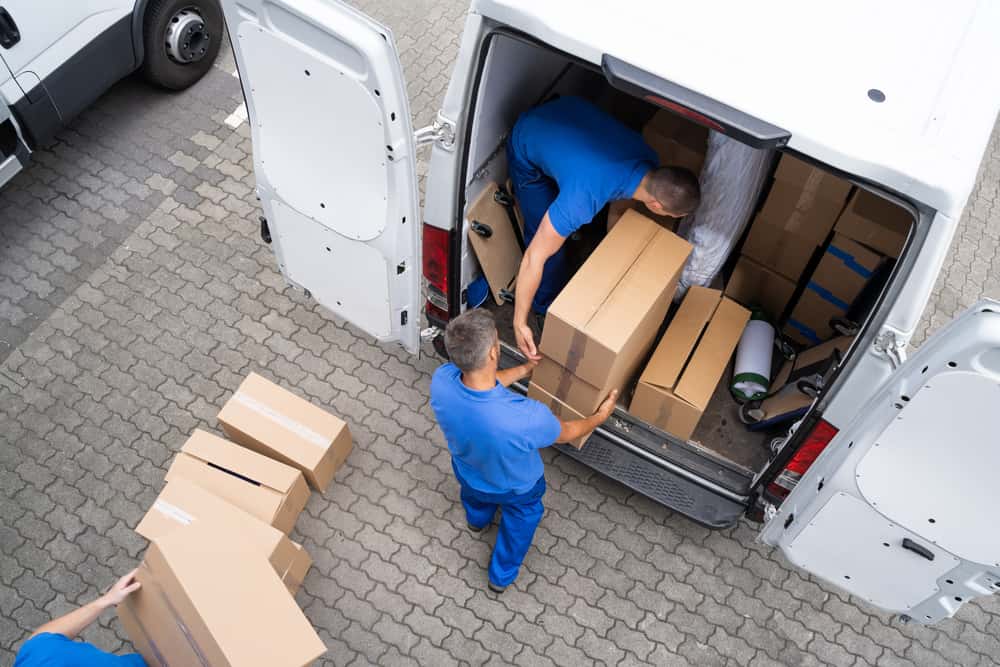 You can rely on our commercial moving company in OH to handle your relocation professionally. We provide a simple, easy, and stress-free commercial moving services.
5) Full-Service Moving
Choosing a renowned moving company for your next move is critical. Our movers have the knowledge and experience to pack and transport your belongings anywhere in Franklin County. We're a locally owned and operated company across the state, so we're familiar enough with the area to optimize the logistics during your full-service move.
Hire Our Professional Movers For A Stress-Free Move In Canal Winchester, OH!
Our movers in Franklin County are committed to making your move hassle-free. We are a fully licensed and insured company, so you will always have the highest level of protection in the unlikely event if something goes wrong.
Are you ready to experience a smooth moving day? Contact us on 800-472-5706 to set up a free consultation with one of our experienced and certified movers in OH.
---
Useful links for Canal Winchester, OH
Map of Canal Winchester, OH
---
Here are some moving-related links: