Movers Blacklick, OH 43004
Why Should You Trust Local Movers From Dearman Moving and Storage In Blacklick, OH?
Moving entails more than just packing and carrying your possessions. A successful relocation project requires careful preparation and organization to deliver trustworthy moving help.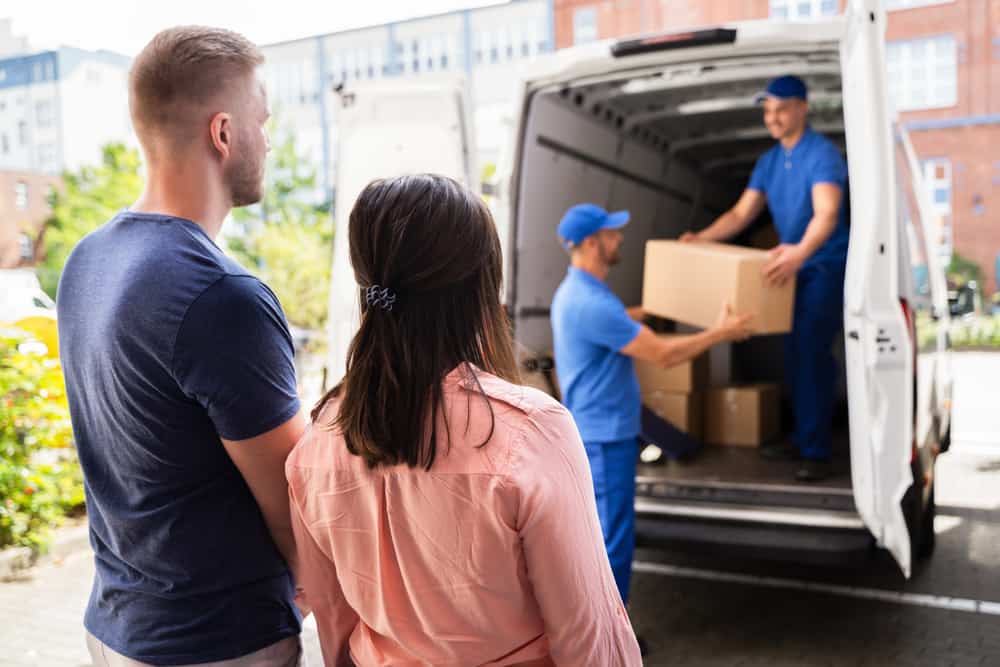 Suppose you're starting a new and exciting chapter in your life and planning to relocate. In that case, you should consider the numerous advantages of hiring a professional moving company to help you throughout the process. A competent moving company can make all the difference in your experience, from pre-planning and packing to unpacking and settling in.
We are professional movers in Blacklick, OH. We take professionalism very seriously & you will see that when you contact us. We take pride in our employees providing moving help. We carefully select each person who answers the phone and each mover who arrives at your home.
While other local moving companies may use incompetent movers and packers, we take great care to ensure that our movers and packers have a clean record with no criminal background.
Our movers undergo a rigorous training program to ensure they are cautious and efficient. At Dearman Moving and Storage in Blacklick, OH, we put our movers through aggressive training before sending them out into the field.
Benefits Of Hiring Dearman Moving and Storage For Your Next Move!
Moving from one location to another is time-consuming and tricky, particularly if you have a busy schedule. If you want to relocate soon, you must engage a moving company to assist you with your local moving requirements.
Hiring Dearman Moving and Storage instead of handling everything yourself in Franklin County is always a good idea. Working with the top moving company in the region may be beneficial whether you are relocating locally or for a long distance.
If you still need moving help, consider the following advantages of hiring us:
1) Avoid Injuries
When relocating, you want to avoid any injury. It's best to call Dearman Moving and Storage if you have heavy boxes or large pieces of furniture to prevent damage. Our skilled movers have the tools necessary to relocate goods without jeopardizing your safety.
2) Cost-Effective Solutions
Hiring our movers is less costly than doing it yourself. Moving oneself costs more money, energy, and time than hiring a moving company.
For example, if you are relocating, you will need packing supplies & you also need to ensure you have the time to complete everything before your moving day.
Offloading your goods also takes a significant amount of time and energy. One of the advantages of working with Dearman Moving and Storage is that we have everything you need, including a team of professionals that can pack and move your possessions on time.
Therefore, if you're one of the young folks relocating to your dream house today, don't be afraid to call our moving help experts.
3) Safeguard Your Belongings
When you select a trustworthy moving company, you can be confident that your valuables or goods will be safe. Most local moving companies want you to sign the contract before they begin hauling or packing your belongings.
These contracts safeguard clients if an item is damaged. So, if a mover slips and falls while carrying one of your boxes, you can rest assured that your personal belongings are protected.
4) Professional Service
Dearman Moving and Storage strives to give high-quality professional moving services to its customers. We strive for perfection & excellence in everything we do. Our movers are skilled, well-organized, and efficient.
We respond promptly to any questions or complaints you may have. We will schedule the move times and dates, pack the items, arrive on time, maintain a record of the client's items and transport them as planned. If any issue arises, our moving company in OH will promptly contact you to keep you informed to guarantee a smooth and trouble-free move.
5) Real Time Saver
Moving services may take a long time, from packing your belongings to settling in your residence. If you value your time and cannot afford delays or difficulties during relocation, you should hire our skilled movers. Our local moving company saves you time and allows you to complete your move without losing your peace of mind.
What Can You Expect From Our Moving Service?
Let us take the stress out of your relocation. If you're planning a local, long-distance, or labor-only move, Dearman Moving and Storage covers you with transparent pricing & flexible moving services in Franklin County.
a) Trained Professionals: Our experienced movers are well-trained to treat your household items with care to deliver them safely to your new home.
b) Affordable Pricing: You won't be surprised by our local moving costs because of our simple pricing approach. Furthermore, you can get a free quote online or over the phone in minutes without a home visit!
c) Reliable Movers: Our background-verified movers are among the best in the business.
d) Booking Options: Rely on us over other local moving companies in Blacklick, OH, as we adapt as you per your needs. To reschedule your move or change your requirements, just log in to your dashboard or call us to make the necessary changes.
e) Secured Belongings: Our licensed movers in OH have insurance to secure your belongings throughout the process. When you hire a mover at Dearman Moving and Storage, you and your belongings are safe.
f) Fully Equipped: When you employ our experienced movers, we provide all the necessary tools and equipment to make your relocation a success.
g) Ready For Anything: Do you need to relocate anything special? Not a problem! We can assist you with relocating anything from an appliance to a piano or a pool table.
Hire Dearman Moving and Storage in Blacklick, OH Today!
If you need professional local moving companies in varlocationName, OH, Dearman Moving and Storage is here to assist! We are delighted to help homeowners & business owners across Ohio, and we guarantee that your relocation goes as smoothly as possible, whether you are moving locally, statewide, or nationally.
Our moving company in OH is completely licensed to handle your relocation needs. We'll make the process simple and stress-free if you need to relocate your family across the nation or want safe storage in Blacklick, OH for your goods.
Our local, family-owned business recognizes that a zero-stress relocation is an incredible way to begin a new chapter of your life. Call us right now at 800-472-5706 to schedule your home or business move.
---
Useful links for Blacklick, OH
Map of Blacklick, OH
---
Here are some moving-related links: