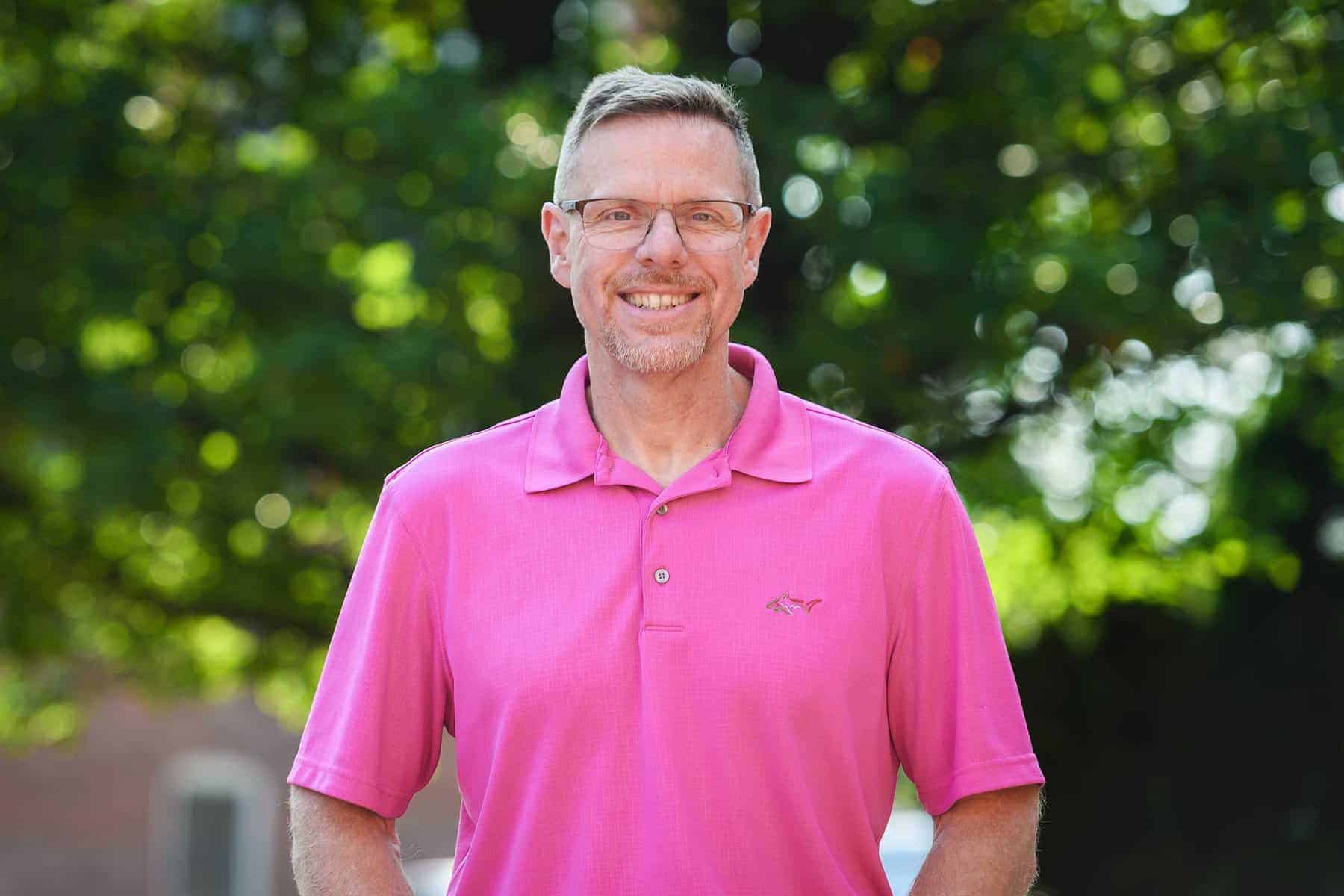 "It's a constant reminder of why we're doing this—not to line our own pockets, but to provide a good life for the people who work for us and to be a positive presence in our community. I want our community to be successful…"
Tim Campbell
Seventy-six days a week seems like a nonsensical proposition. To Tim Campbell, Chief Visionary Officer of Dearman Moving and Storage, it is a very real idea—one that motivates him daily.
"In our office," Tim explains, "we have a scoreboard. And one of the most important numbers on that scoreboard for me is seventy-six. That number represents the total number of days that my full- and part-time employees are available to work in a week. So that's how many jobs that we have to generate on the inside, every week, so that our employees can pay their mortgages and their car payments and buy groceries and provide for their families. And it's a constant reminder of why we're doing this—not to line our own pockets, but to provide a good life for the people who work for us and to be a positive presence in our community. I want our community to be successful, because, as the saying goes, 'a rising tide lifts all boats.' If our community is successful, it elevates ALL of us."
Striving continuously to create a workplace that attracts people and gives them compelling reasons to stay is part of the vision Tim has for the company. "In our industry, it's typically very cyclical," Tim says. "In the summertime, we're busier than at any other time of the year, so the model is to hire a bunch of people in the spring, they work through the summer, and then a lot of them go back to college and maybe we hang on to a few, but you're always losing people. I want to change that. I want to provide stability here at Dearman—give people a career where they can make a good living and be happy to stay." To make the vision more of a reality, Tim began to take practical steps about a year ago, one of which was giving everyone a raise, anywhere from a 25% to 50% increase. "I just wanted to raise the bar," he says.
Team building is also an important part of Tim's vision for Dearman Moving and Storage. Recent company events at Top Golf and EXITTHIS created opportunities for separate departments to meet and spend time with one another, to break down the invisible walls between, for instance, the moving crews and the sales and office employees. The result Tim is hoping to achieve is to create a workplace where it's "hard for people to leave because it's a place they really enjoy and where they feel like they're part of something good and that's getting progressively better and better." Other goals Tim has for the company include further embracing and integrating technology into daily operations, expanding to multiple locations and creating new positions such as local operations managers, and creating multiple avenues for advancement within the company—increasing sales staff, adding a marketing person, etc.
All of these goals serve one overarching objective—in Tim's words, to "take Dearman Moving and Storage to the next level." Ensuring that his customers have a great moving experience—seamless, professional, timely—is vitally important. Moving can be stressful, often involving not just the relocation of physical possessions, but also acclimation to a new city, or a new career, or an altered family dynamic. Tim hopes to alleviate the anxiety of a move in every way possible. Personal Move Coordinators ensure that every important detail is communicated between customers and moving crews. Timely arrival of moving crews is backed up by a guarantee of 25% off that day's work if a crew is late. Internal processes are streamlined and responsibilities delegated to ensure maximum efficiency between all departments. Tim is driven by this next-level thinking: "I want customers to connect with us as people–to connect with our crews and to connect to our story. And I want them to say, 'I want to do business with a company like that.'"