Specialty Item Moving and Storage services

What are you looking to move or store?

Why hire specialty movers?

Equipment
As a specialty mover, we have the right tools and equipment needed to make those tricky moves easier. Dollies, moving straps, forklifts, small cranes, trailers, and more - we have all the essentials to help you move your things from one destination to another.
Training - Handling items with care
As one of the best movers in Ohio, we ensure that we only hire crew members who are fully trained and certified to do the job. This practice helps companies like ours prevent unnecessary accidents or damage to your items, and prevent injuries to our staff as we move different items
Insurance
Our company is fully insured and we insure your belongings at full value. In a worst case situation of any accidents or breakages, you can be fully compensated. You can be confident knowing your belongings are protected when hiring us to move your special items locally and over long distances.
Professional Pool Table Movers

Most people move pool tables themselves to avoid paying a professional mover to help them with the task. However, this is not an easy task to accomplish as pool tables are often slate and are extremely heavy. They can be moved with or without disassembly, depending on the location of the table. Some of the pool tables we move include:
Billiards or slate pool tables
Snooker tables
shuffleboard tables
Assembly and Disassembly
The process of assembling and disassembling pool tables can be challenging as the technique you use will highly be dependent on the model, age, brand and condition of the pool table. While finding the correct instructions to take apart your table and assemble it again is possible, it takes time and a lot of effort. With us, you do not have to worry about the technicalities of the move.
How much does it cost to move a pool table?
It is not as easy as ABC to estimate the cost of moving a pool table. First, costs will depend on the type of pool table you are moving to. It will also depend on the weight of the pool table as this will determine how many people are needed to move the table. Furthermore, Dearman considers whether the table will be moved through stairs as these are often difficult to maneuver. Lastly, the cost will depend on how far we will move the table from its current location.
Spa and Hot Tub Moving Company

Dearman Movers can help you move a hot tub from your current area to a new destination. Our services are quality, and we can move the tub across Ohio for you. We can move it no matter the tub or spa type.
Assembly and Disassembly
Depending on the type of hot tub you have decides whether it needs to be disassembled completely or not. Parts like the pump, heater, filter, blower, and electrical will need to be detached no matter the style. We have the skills and knowledge to remove the tub from your home and reassemble it back once you reach your new home. 
How much does it cost to move a hot tub?
The cost of moving a tub will mainly depend on the difficulty of the move. For example, if the tub is moved to a higher elevation, the cost of moving will be higher compared to a tub going on a lower floor. Furthermore, if our company needs to use specialized equipment such as a forklift or crane, your price will be higher, and you will likely be charged on an hourly basis.
Treadmill Moving and Home Gyms

When buying treadmills and other home gym equipment, it is easy to overlook just how delicate the equipment can be. While home gym equipment can be moved from one place to another in the home, you need to take more precautions when moving them from one place to another. Dearman movers can help you move gym equipment from one location to another.
We additionally move gym equipment for gym owners. See our commercial moving page.
Assembly and Disassembly
Equipment such as treadmills and elliptical machines will need to be disconnected, unplugged, and, in some cases, disassembled ahead of your move. We may also need to remove handrails and move in hallways or tight stairwells. This is due to the size and high level of care required during movement. Once we reach the destination, we will reassemble the machines and ensure they are ready for use.
How much does it cost to move a treadmill or home gym?

Moving a treadmill that is approximately 28 inches wide and 64 inches long can cost approximately $200. However, other factors may cause a fluctuation in this price. For example, taking treadmills or home gyms over long distances will increase the cost, moving to basements or the second story of a home would also result in a price increase.
Heavy Appliance, TVs, and Furniture Moving
Some furniture and home appliances are quite small and can be easily moved. Other appliances are not so light and may require more effort. Most items are included in traditional moves but if you have something abnormally large and difficult, there may be extra fees. We'll make you aware ahead of time in our estimate if an item like this arises.
Assembly and Disassembly
Home appliances and some furniture may need to be disassembled before moving and assembled back together once they arrive at their destination. We can help you disassemble furniture and other appliances ahead of your move and reassemble them correctly once you are at your destination. We also detach mounted TVs safely and transport them safely as well.
How much does it cost to move a heavy appliance or furniture?

Estimating the moving costs for appliances, TVs, and heavy furniture can be difficult as the cost is dependent on many different factors. We treat each case differently as not all items are built them same and we have to account for the extra time it may take to move and/or disassemble and reassemble.
Arcade Games and Pinball Machine Moving and Storage

Arcade games and pinball machines are complex machines and many vintage games were built differently over time. For instance with a pinball machine, you may need to fold the game's backbox on the playfield or wrap the playfield separately so there is no bouncing. We also may need to take off the legs and lay the pinball machine on the floor before wrapping it into blankets and carrying it to the moving truck. Arcade games are usually one piece but have screens that need protected and moving really depends on the machine. Apart from moving these games, we can also store them for later pickup.
Assembly and Disassembly
As highlighted above, a pinball machine needs a considerable amount of disassembly and reassembly before and after moving. It's responsible to hire licensed professionals trained for the job to achieve proper moving, assembly and disassembly. 
How much does it cost to move an Arcade game or Pinball Machine?

The cost of moving pinball machines and arcade games is largely affordable. However, like most other items in this list, the cost can vary depending on other factors - mainly assembly/disassembly, location we're moving to and from, and distance of the move. We'll work with you to figure out what makes sense to move your vintage game. 
Grandfather Clock Moving and Antique Moving Services

Do you have an authentic Howard Miller or Franz Hermle clock or any other antique piece that you would like moved? Look no further than Dearman movers. We understand just how much you cherish your antique pieces, and we are glad to let you know that we have carried out such moves before successfully and have what it takes to do the job right.
Special Handling and Packing for delicate antiques
Since many antique pieces have both a high dollar and sentimental value, we ensure they are moved with extra care. We must custom pack these items due to the fragility of these items. We are insured to and can compensate in a worst case situation, but we will not move antiques we do not pack.  With our expertise in moving fragile items, you can be confident we'll moving your antique pieces safely, both within Ohio and outside of it. 
How much does it cost to move a grandfather clock or antique?

The cost of moving grandfather clocks and other antique pieces may be as low as $300 and as high as $1300 or more. While this may feel like a hefty price to pay, these are very sensitive items were moving that need the utmost care. Prices will vary depending on factors such as the antique or clock's age, value, size, and other additional services you will need. 
Paintings, Artwork, and Sculpture Moving

Artwork, paintings and sculptures are expensive and fragile as well. Therefore, they need to be handled properly while being shipped. At Dearman, we understand the process of moving such pieces, and we come to your rescue when you need us the most. We use bubble wraps, artist tape, palettes, wooden crates, shredded paper and boxes to secure your sculpture for safe transport. For artworks and paintings, we use different materials and tools such as photography boxes, white cotton gloves, plastic wraps, cardboards, corrugated cardboards, tapes and more to carry out secure packaging and move.
Special Handling and Packing for delicate artwork and sculptures

We understand that sculptures and artwork can be delicate, which is why we take extra precautions when packing and transporting them. We use different wrapping techniques for different sculptures and paintings. While some may be packed in tubes, others may need to be crated or stored in specialty boxes.
How much does it cost to move artwork and sculptures?

The cost of moving artwork and sculptures can vary depending on different factors. Costs will vary depending on the packing method, materials, distance, and travel time. Reach out to us for a quote for your artwork or sculpture to be moved.
Moving and Storage for Boats, Cars, and RV transport services

You can trust us to move and store your campers, RVs, boats, and motor vehicles. We offer a practical, convenient and reliable solution that will have your RV against the harsh winter weather or to properly store a vintage or collectable car. You can be sure your car is in good hands with Dearman.
How much does it cost to move a boat, car, or RV?

The costs of moving such items will depend on several factors. For example, do you need overland transport, interstate shipment, or other shipping forms? Will you need the boat delivered to a particular destination, or will you rent out storage for your boat? Are we providing all the necessary tools and equipment or are we just moving the boat for you?
For cars, some of the factors that will affect moving and storage costs include distance, the method of transport - open or enclosed transportation vehicle, whether you need the vehicle moved or stored, the condition of the vehicle and delivery time flexibility.
Do you provide trailers or do we need our own? Potential other shipping options

Yes, we can provide trailers that will transport boats, open or enclosed trucks to transport vehicles from one place to another.
Where will you deliver our motor vehicle to?

We will deliver your vehicle to your desired destination  - whether that be your home, marina, or storage location, both in or out of Ohio. We are flexible in your needs and can accommodate accordingly. 
Moving and Storage for Motorcycles, Jet skis, Golf carts, and ATVs

Smaller motorized vehicles are often seasonal items that get used only for a few months out of the year and get stored during the off season. We help customers move and store Motorcycles, Jet skis, and ATVs so their vehicles are protected, retain their value, and are in good, working condition during peak season. 
How much does it cost to move a Motorcycle, Jet ski, Golf cart or ATV?
The costs of moving and storing motorcycles, jets, skis or ATVs may vary from depending on different factors including what you need transported, how far are we taking it, the condition of the item, storage unit size if needed, and more.
Do you provide trailers or do we need our own? Potential other shipping options

Yes, we provide trailers that help if you want to move the vehicle yourself. We can also help transport these smaller vehicles if you intend to move within Ohio or out of state. 
Where will you deliver our motor vehicle to?
We deliver your vehicle to your desired destination - whether that be your home or your desired storage location.
Heavy Duty Equipment, Machinery, & Industrial Moving & Storage

Machinery Size Requirements and Tonnage

While managing a warehouse, we get asked to move and store many things, including heavy duty equipment and machinery. such as generators, compressors, heavy-duty mills, hydraulic and pneumatic machines and more. We have forklifts and small cranes available that can lift up to ### tons. We have limited storage space for large machinery up to ### feet wide by ### feet long by ### feet tall. Please contact us to find out if we have the capabilities to move your equipment. 
Access to stored equipment

Depending on the type of equipment we are storing and expectations of duration, we may need a 24 hour advanced notice to free up your equipment to be removed from storage. This is dependent on our capacities and the bay used to store your items. 
How much does it cost to move or store heavy equipment and machinery?

Cost to move and store are dependent on weight, size, and distance of storing your equipment. Access to your machinery at your current facility will also be a factor as we'll need to bring in special equipment due to weight requirements.
Cost to move and store are dependent on weight, size, and distance of storing your equipment. Access to your machinery at your current facility will also be a factor as we'll need to bring in special equipment due to weight requirements.
Items we cannot move

Due to DOT licensing restrictions, we cannot move the items below but we have contacts in the logistics industry that can move them for you. Connect with us and we can get you in touch with the right people.
How much does it cost to move or store heavy equipment and machinery?

Building and construction materials like beams, lumber, metal sheeting, rolls, coils, and more
Liquids, gases, oils, coal, chemicals, and more
Livestock, meat, grain, feed, farming supplies, dry bulk products, and refrigerated food and beverages,
Garbage or recycling
US Mail
Oversized machinery and mobile homes
Passengers
Specialty Moving Process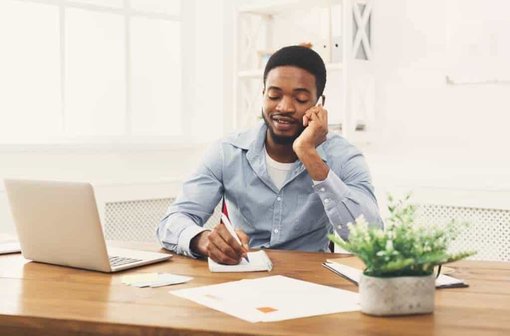 Step 1 - Contact Us, Questions, and Schedule Moving Estimate
To get more information from us and pricing, you'll need to fill out our form below or give us a call.It's ideal to call us 60 days in advance to properly plan your specialty move. We'll ask you for basic information:
Name/contact details/etc.)
Type and number of Specialty item(s) Moved
From Location/To Location
Timing - Dates
Discuss Service Level needed
During our call, you'll be able to ask any questions and by the end, we'll be able to give you a ballpark estimate for our services. We'll also schedule an estimate so we can get more details of the work to be completed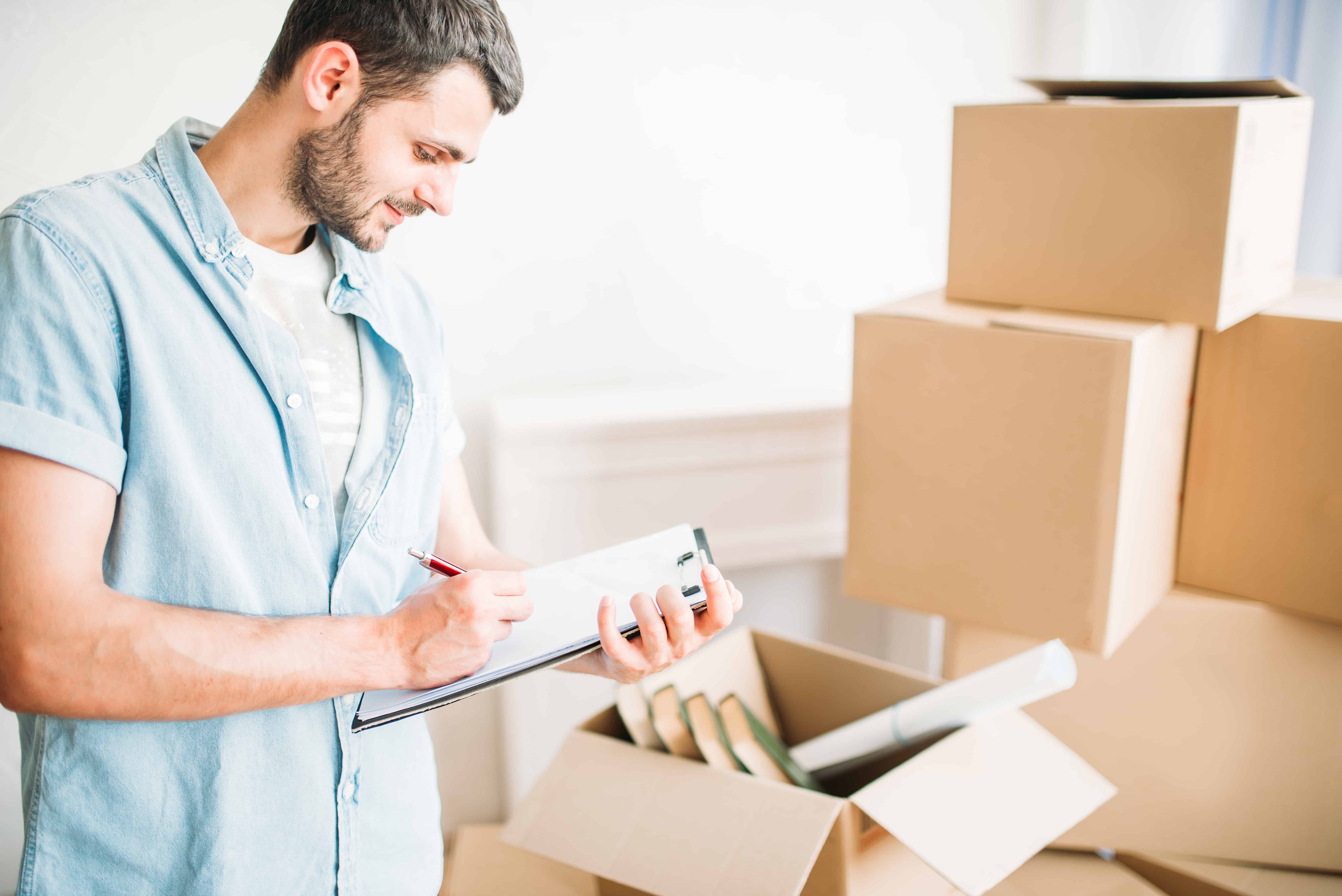 Step 2 - Detailed Pricing and Confirmation of Move
After our scheduled estimate, we'll refine our quote and present that to you. At this time, you will make a decision to move forward or not. If you decide to hire use, we'll bring in our moving coordinator to:
Confirm all details of the move
Officially schedule you into our system 
Assign our crews and trucks to your move on the assigned date
Keep in touch until the day of the move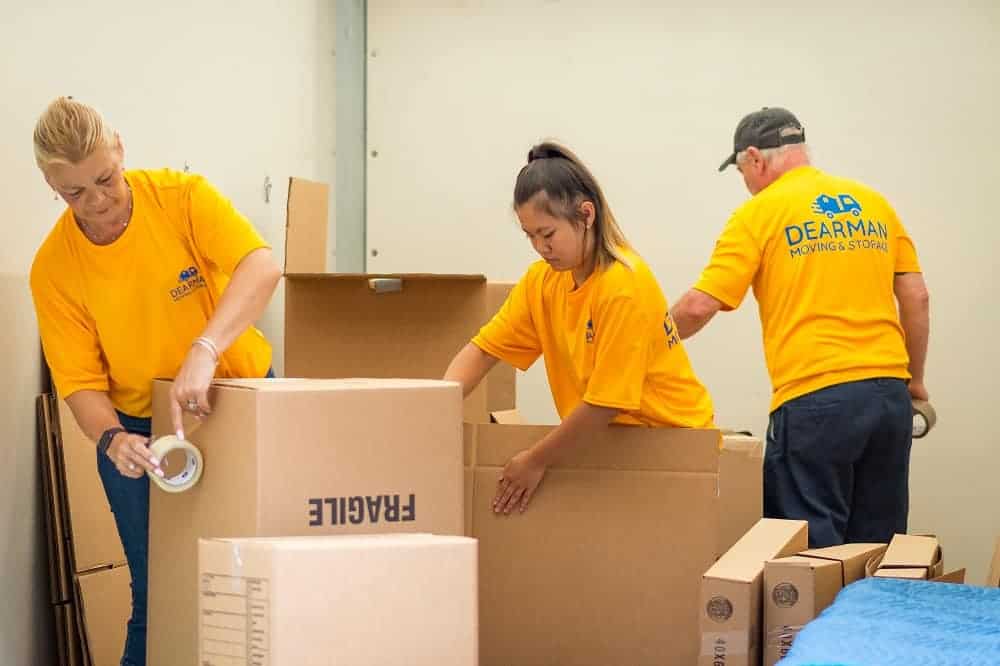 Step 3 - Moving Day!
Our moving coordinator will ensure our crews show up to pick up your special item(s) on time, with all necessary trucks and equipment. We're ready to move. 
We'll perform any services agreed upon and carefully load your specialty items into the truck
We'll drive your belongings to your next destination
We'll unload your items from the truck and move them to their final location
Why Hire Dearman as your Specialty Mover

We Customize Our Services
At Dearman, we understand that every move is different. We offer you services that meet your needs and a flexible timeline to enhance your moving experience. Choose us for your specialty moving and storage needs, and you shall enjoy the relief of having your unique pieces moved with expertise and ease.